We are a nimble firm with deep expertise, diverse clients and are familiar working with a variety of clients across government agencies, corporations, the military, and utilities, having served prime and sub roles on thousands of contracts. We know how and when to adapt ideas from past projects to create the best solutions for today. For example, our strong expertise in underground distribution serves a diverse range of client needs including wastewater facilities, rail and utility projects, urban corporate buildings and more.
SAMPLE CLIENT PROJECTS
Utilities
Tracing back our roots from over 40 years ago, our first major contracts were from the Utility Industry. Flash forward to today, we provide Substation Design, Owner's Engineer, Power Reliability, Protection & Controls, Breaker & Transformer Replacement Design, among additional design service offerings we provide to utility clients. We have gained a reputation for delivering highly technical projects on a tight turnaround because we understand that in the Utility Industry long time frames do not exist. Over the past few months, a client has asked that we turn around 19 different projects in a 14 week period and we not only met the target date but we delivered under budget.
Metropolitan Washington Airports Authority
With two major airports serving millions of people in the Washington DC area, Ronald Reagan Washington National Airport and Washington Dulles International Airport are critical infrastructure that must operate 24 hours a day, 7 days a week, 365 days a year. Through multiple vehicle contracts, S&A has provided on-call electrical engineering services to the Metropolitan Washington Airports Authority. Our design services have included exterior electrical substation replacement, generator replacement, ductbank rehabilitation and feeder replacement, terminal expansion including power distribution system, just to name a few. In addition, we provided construction management services, both in the field and office based, to further assist the client to ensure proper implementation of the design.
WASHINGTON SUBURBAN SANITARY COMMISSION
For over 20 years, the Washington Suburban Sanitary Commission—the 8th largest water and wastewater utility in the nation– has relied on S&A to provide electrical engineering services to every single water and wastewater plant they operate.

S&A's work for the WSSC encompasses reliability, load demand, construction management, substation design, underground distribution, UV disinfection, security improvements, plant upgrades and expansions, and more to ensure consistent water quality and delivery. S&A power systems keep clean water flowing to the millions of residents in the WSSC service area.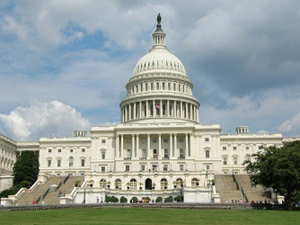 THE UNITED STATES CAPITOL
At one of the busiest, most high-profile buildings in the world, power outages are unacceptable and security is paramount. The Architect of the Capitol, relies on S&A for generator, UPS, security protection, and reliability of its electrical systems. Understanding the value S&A delivers on all projects from the simple to the complex, the Architect of the Capitol has entrusted S&A to design the electrical systems for almost every building on the Capitol Complex.

A thorough evaluation and assessment of the electrical system's vulnerability to explosive devices was conducted to ensure proper protection was put in place. With an understanding for minimizing disruption to critical schedules as integrity of historical building code, S&A provided detailed construction timelines and work sequence orders to minimize downtime and schedule disruption, as well as detailed design drawings for review by the architectural review board.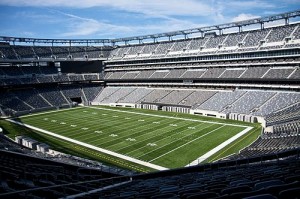 NEW MEADOWLANDS STADIUM
With a crucial project and a short timeline, the new Meadowlands Stadium turned to S&A for expert guidance and analysis to improve electrical system reliability and comply with regulations. S&A conducted a number of services at the stadium, including short circuit, coordination, and arc flash analysis. As a major public facility, strict legal standards for coordination of emergency power supply required rigorous and comprehensive analysis of the entire electrical system. S&A's work provided much improved reliability to all electrical power systems and ensured compliance with National Electric Code requirements.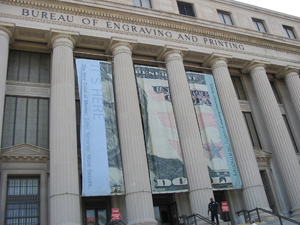 THE U.S. BUREAU OF ENGRAVING AND PRINTING
When upgrading the entire electrical systems of the Bureau of Engraving and Printing, S&A was called in for the task. The large-scale project involved monitoring and metering of the entire building and creating a system to provide electrical consumption and demand data throughout the system, improving communication and integrating the system management into the BEP's Intranet. New substations and switchgears that improved efficiency and reliability, as well as a new UPS for the security systems, were designed. During the course of the project, S&A uncovered energy saving opportunities, so air handler units, new VFDs and other measures were installed, resulting in significant savings for the BEP.